All Films in Competition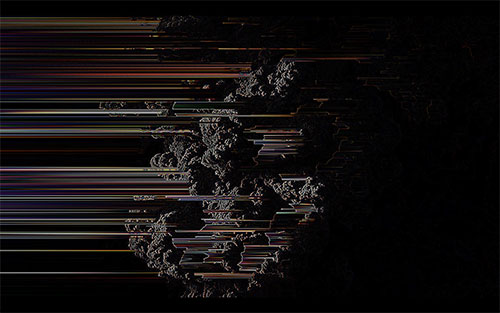 _ImEdge
HUANG Xiaowen | 2018 | 4 min 14 sec | CN
RADAR International Competition
'_ImEdge' is an audio-visual work exploring various landform's conditions of uncertainty. This work focuses on the outlines of objects and transformations between each still through edge detection technique. Outputs of visuals are similar with engraving works, and full of textures being made of endless pixel and lines.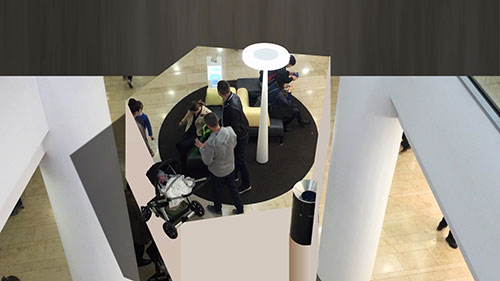 10 x Sinus at the DZ
Klaus Taschler | 2018 | 6 min | AT
RADAR Austrian Competition
The Customers of a shopping mall are separated in groups with the marketing tool "Sinus Milieus". Their wishes and motivations should be obvious. But here they are waiting on the sofa landscapes and act as an unintentional counter-movement to classification.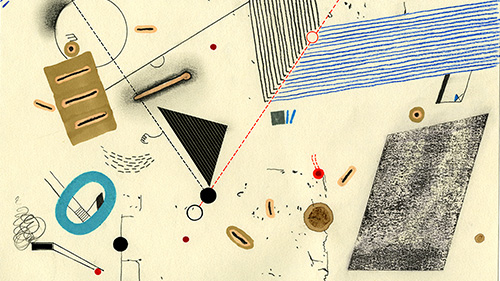 25/25
Aga Jarząb, Maciek Bączyk | 2018 | 4 min 20 sec | PL
RADAR International Competition
The title of the film refers to the tradition of numbering subsequent graphic prints, and to the fact that the movie sequence was drawn on "25 frames per second". Each subsequent drawing looks similar to the previous one, like copies of the same pattern; in fact, they are only different in the details. Their meaning is conveyed only through motion.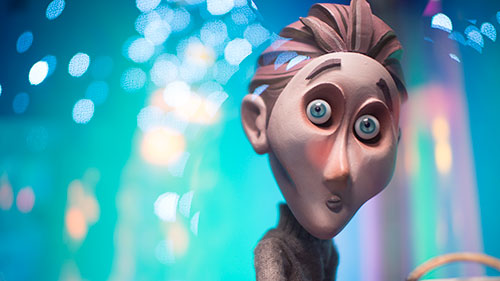 A Bird With No Legs
Nick Cinelli | 2019 | 8 min 55 sec | UK
RADAR International Competition
Theo plays his saxophone to lead his broken father inside a magical song. Theo's goal- to help James overcome his grief.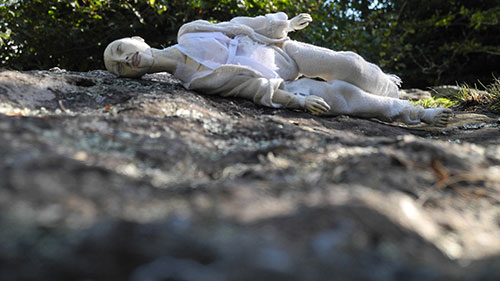 A Full 360° Rotation
Josie Keller | 2019 | 7 min 38 sec | AT/US
RADAR Austrian Competition
A highly experimental stop motion animation /contemporary dance video, inspired by the interviews with the butoh dancer Constance Humphries represented by a portrait puppet, site-specific set in natural and urban sites around Asheville, NC, and the Great Smoky Mountains, current home of both dancer and director.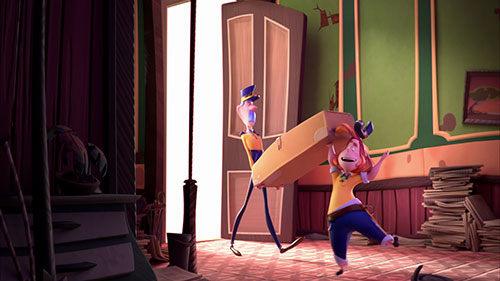 A parcel that bears no name
Markus Hadinger, Christoph Lendenfeld, Doris Rastinger, Kyra von Baeckmann |
2019 | 5 min 12 sec | AT
RADAR Student Competition
The old master postman Erich delivers a package with his apprentice, Rosal. They have to carry it all the way up the stairs. But as they go higher and higher, the package seems to come to life.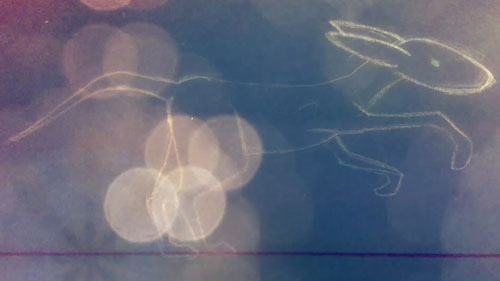 A very short film
Asja Trost | 2018 | 1 min | SI
RADAR International Competition
When living as a freelancer, a big part of the work consists of making deadlines. Stressful situations bring near maddening state of mind. The film captures the atmosphere revolving around these distorted perceptions of space and time.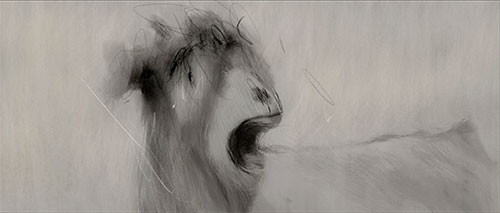 Am I a wolf?
Amir Houshang Moein | 2018 | 8 min 15 sec | IR
RADAR International Competition
Children perform the familiar story of the wolf and yeanlings in school as a puppet theater. The nanny goat in the grief of its yeanlings and the angry wolf in its solitude, face each other. As usual, the wolf defeats, but…