All Films in Competition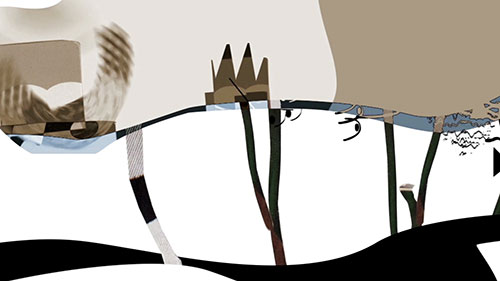 Skellow
Anton Iakhontov (Patrick K.-H.), Andreas Karaoulanis (bestbefore) |
2019 | 2 min 55 sec | AT
RADAR Austrian Competition
A figurative abstraction with no lesser abstract title, departed from the constellation of figure series, that the duet was working in 2010-12 period. 7 years after, those graphic and sounding prokaryotes were found evolving, feeding on themselves, creating chain reactions, generate structures.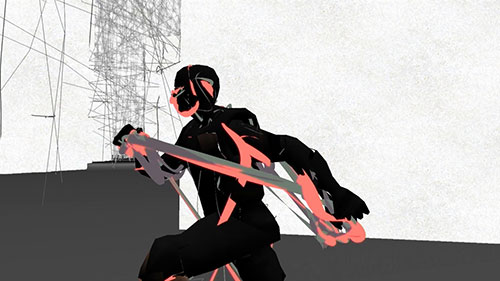 Soldier Online
John Jannone | 2018 | 5 min 20 sec | US
RADAR International Competition
A postmodern animated depiction of Americana, creating a narrative through a system of neo-archetypes that work together; hyperreality rendered in hyper-unrealism.
Animator and Programmer: John J.A. Jannone
Musicians: Daniel Munkus, Heather Sommerlad,Rachel Epp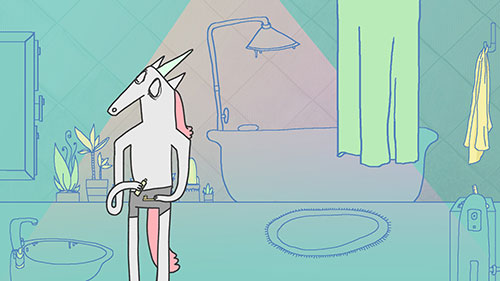 Spaced Out
Stella Hartmann | 2019 | 2 min 35 sec | HR
RADAR International Competition
A unicorn wakes up, only to find out that he is an astral projection. He spends the rest of the day trying to get back into his body, and go back home into his own mind.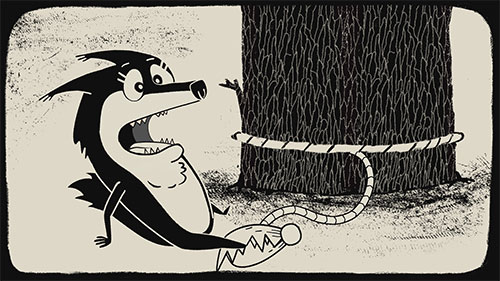 Starvation
Zahra Rostampour | 2018 | 7 min 12 sec | IR
RADAR International Competition
A hungry wolf gets stuck in stereotypes about being the big bad wolf of the story. She has to flee when everybody accuses her to violence and murder. She faces the danger of getting killed.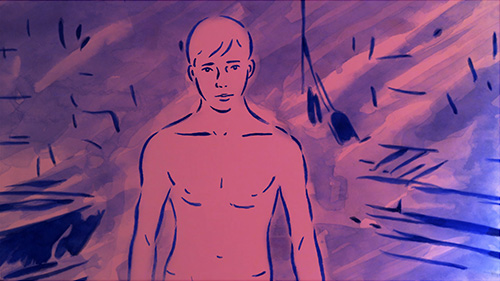 The blue of salt
Alice Bohl | 2019 | 10 min | FR
RADAR International Competition
The blue of the salt is the journey of a young woman bruised by a mourning who tries to find peace in her memory. The train on which we embark with her is a night crossing until dawn, between dream and reality. She finds there the desire to live and be present to the world.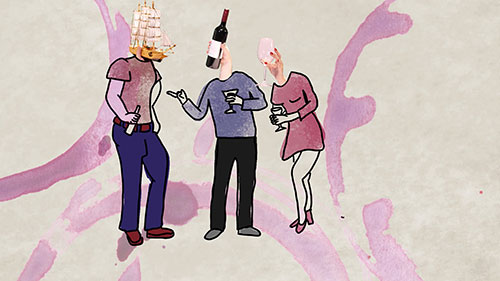 The Land of the 3-Drink Minimum
Jeremy Speed Schwartz | 2018 | 4 min 22 sec | US
RADAR International Competition
The attractive denizens of The Land of the 3-Drink Minimum desperately try to connect with each other, but are unable to see past their own desires or past their own alcohol-soaked heads. A personal reflection presented in two parts.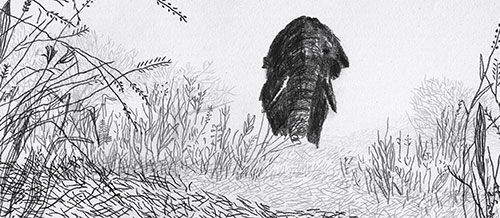 The Outlander
Ani Antonova | 2018 | 5 min 16 sec | AT
RADAR Austrian Competition
In the 16th Century, the elephant Süleyman makes a long journey from Ceylon to Portugal, then walks the whole way from Lisbon to Vienna through the Alps for five months. To be a living royal gift is not an easy job, where even death is not a peaceful end.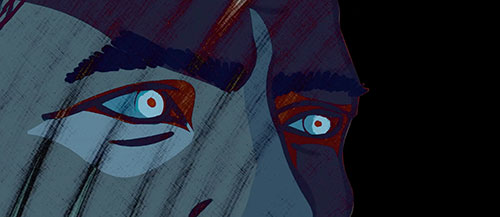 The Phantom 52
Geoff Marslett | 2019 | 7 min 30 sec | US
RADAR International Competition
Tom Skerritt stars in this animated short film about a lonely trucker waiting for a reply on the CB radio…a ghost that haunts the lonely highways…and a whale that sings in a voice no other whale can even hear.