All Films in Competition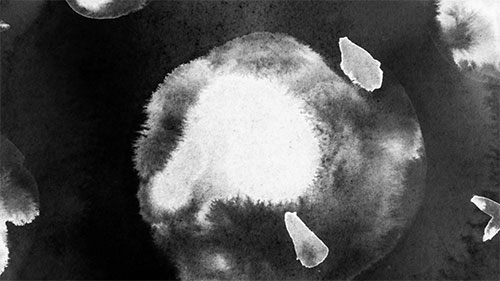 Drops
Sophia Klöbl, Marina Mittermayer, Johannes Traun | 2018 | 43 sec | AT
RADAR Student Competition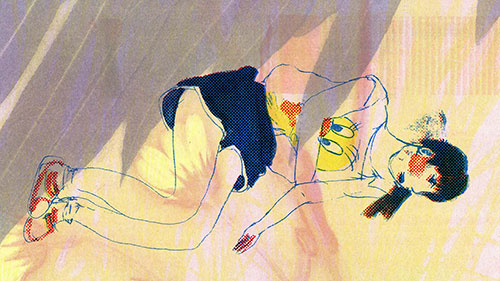 Dürrenwaid 8
Kirsten Carina Geißer, Ines Christine Geißer | 2018 | 6 min 50 sec | DE
RADAR International Competition
A house, a garden, a stream. The behive on the hillside, the shack, the wooden hut and the shed.
Inbetween we find memories, stories and observations. The past, the present and the future.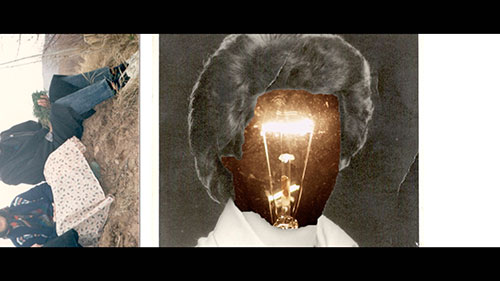 Faces without Visage
Hesam Rahmani | 2019 | 8 min 6 sec | IR
RADAR International Competition
How come a somber silence drowns me and my memory ?
How come the faces lose visage in this dark dungeon of memory ?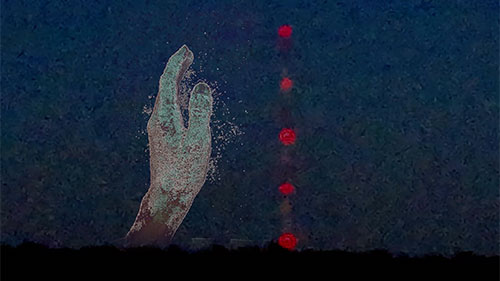 FEELERS
Christine Kettaneh | 2018 | 7 min 50 sec | LB
RADAR International Competition
An artist response to a workshop on camouflage in the context of an immersive residency and walkscapes in the natural reserve of Niscemi, exploring the colossal U.S. antennas of the MUOS and their controversial stance on Sicilian land.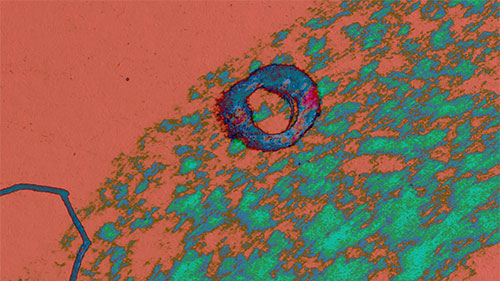 Ferdinand
Susanne Gartler, Angelika Grobner, Julia Kaufmann | 2018 | 41 sec | AT
RADAR Student Competition
This work is an experiment about the focus on motion in animation. Consisting out of photographies from a single sheet of paper, the patterns on it have come to live in this film and forming their own story.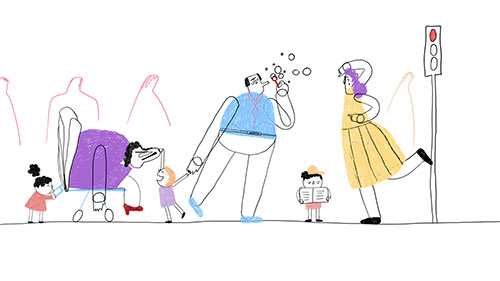 Flipped
Hend Esmat, Lamiaa Diab | 2018 | 4 min 54 sec | UK
RADAR International Competition
FLIPPED explores the absurdity of a world where the roles of kids and adults are switched. The story follows a day full of bizarrely reversed interactions, unravelling the dynamics of this relationship.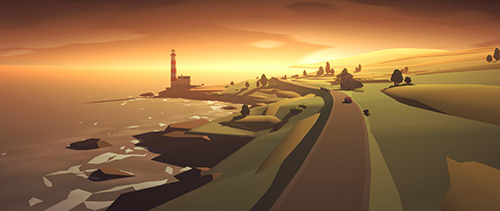 Fundament
Wilbert van Veldhuizen | 2019 | 5 min 55 sec | NL
RADAR International Competition
A young woman drives an old car along a coastal road towards a village. There is a man in the passenger seat, contemplating. Planning to shape the future of the village, as well as his own.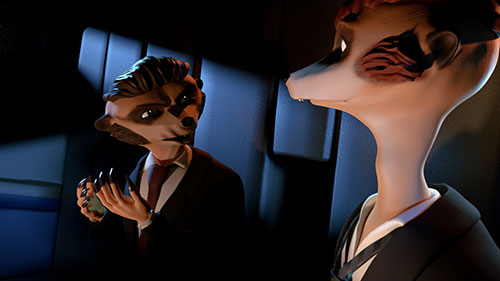 Gorilla Thrilla
Sabrina Kainz, Doris Blätterbinder, Jens Cherukad | 2018 | 5 min 6 sec | AT
RADAR Student Competition
The ape Georg lives a simple life as a taxi driver, yet he seeks adventure. But as he gets involved into a major crime scene, he hesitates…