All Films in Competition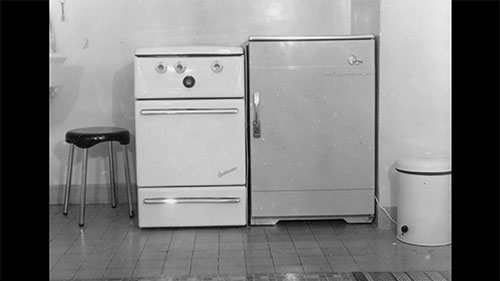 The Place From Where I Write You Letters
Nikolina Bogdanovic | 2018 | 9 min 25 sec | HR
RADAR International Competition
In the 1950s my grandmother's sister moved with her husband to Germany. The photographs she was sending home, document their new life in the West.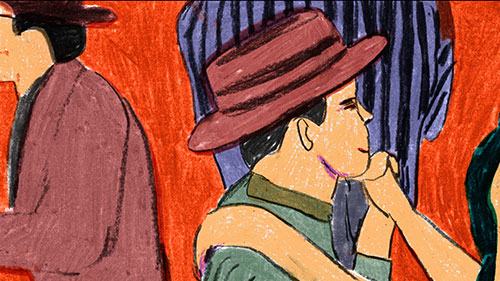 The Woman Who Turns Into A Castle
Kathrin Steinbacher | 2018 | 3 min 45 sec | AT/UK
RADAR Student Competition
An animated documentary about a woman who turns into a castle based on Oliver Sacks Case study.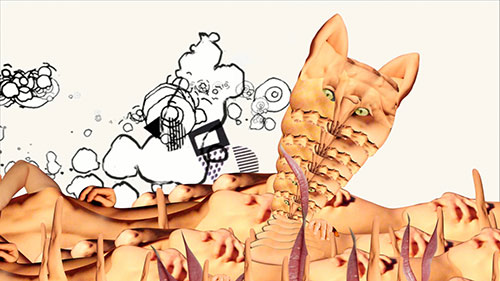 TRASS
Anton Iakhontov (Patrick K.-H.), Andreas Karaoulanis (bestbefore) |
2018 | 3 min 20 sec | AT
RADAR Austrian Competition
Trass takes a motif from "Camptown Races" (Stephen Foster, 1850) and expands on it in a contrapuntal texture of synthesizers with live drums. The video adds its own layers of complexity and depth perspective, commenting humorously on the frenetic energy of the music.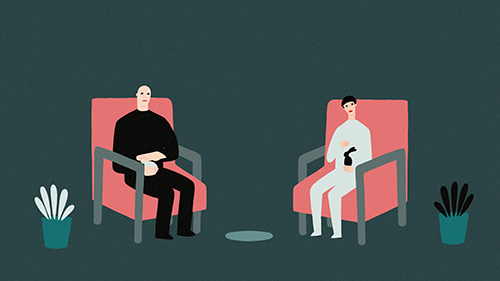 Two for Two
Jelena Oroz | 2018 | 8 min | HR
RADAR International Competition
Our home is a fragile flower. Milk and honey. Cocoa and hell. Everyone pets their own bunny. The feeling is lovely. Vanilla cake… A moody portrayal of the moment we stop loving others and fall in love with our fantasies.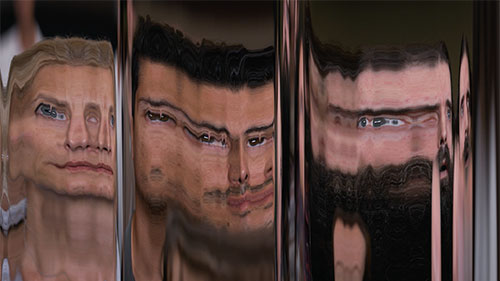 Making of tx-reverse 360°
Martin Reinhart, Virgil Widrich | 2019 | 3 min | AT
OUT OF COMPETITION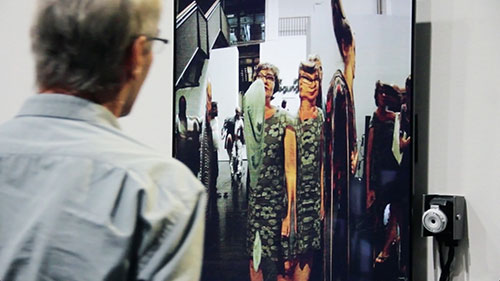 tx-mirror
Virgil Widrich, Martin Reinhart | 2018 | 1 min 55 sec | AT
RADAR Austrian Competition
The installation "tx-mirror" was created for the exhibition "Art in Motion. 100 masterpieces with and through media" at ZKM | Center for Art and Media Karlsruhe and is a further development of the film technology "tx-transform" invented by Martin Reinhart in 1992.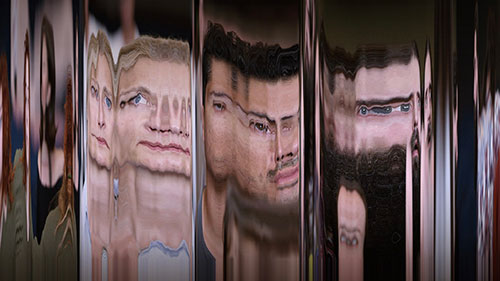 tx-reverse
Martin Reinhart, Virgil Widrich | 2019 | 5 min 5 sec | AT
RADAR Austrian Competition
What happens in a cinema when you reverse space and time?
Originally shot in 10K resolution and 360° at the legendary Babylon Berlin.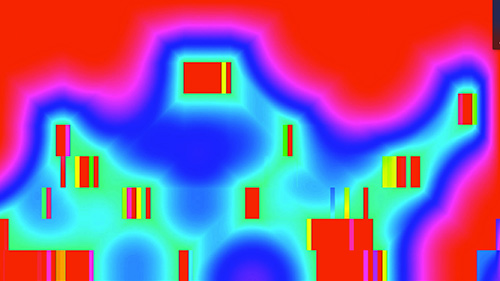 Untitled (Improvisation 16)
Zsolt Gyenes | 2019 | 2 min 11 sec | HU
RADAR International Competition
This work of art the result of a process of transmission between sound and images to purpose a characteristic artistic quality. The two media are built together, one is determined by the other so we can step from one to the other through different transcoding.