Animation Competition 2
RADAR ENGAGE
Thursday, July 4. 2019 – 18:30 @ FILMHAUS KINO am Spittelberg, 79 min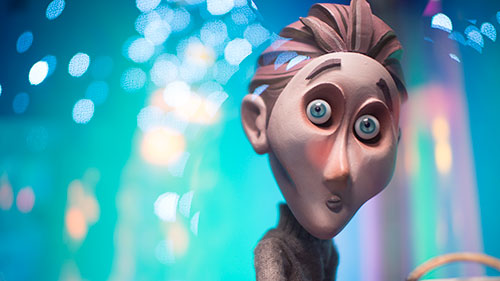 A Bird With No Legs
Nick Cinelli | 2019 | 8 min 55 sec | UK
RADAR International Competition
Theo plays his saxophone to lead his broken father inside a magical song. Theo's goal- to help James overcome his grief.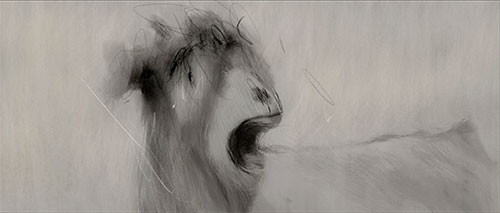 Am I a wolf?
Amir Houshang Moein | 2018 | 8 min 15 sec | IR
RADAR International Competition
Children perform the familiar story of the wolf and yeanlings in school as a puppet theater. The nanny goat in the grief of its yeanlings and the angry wolf in its solitude, face each other. As usual, the wolf defeats, but…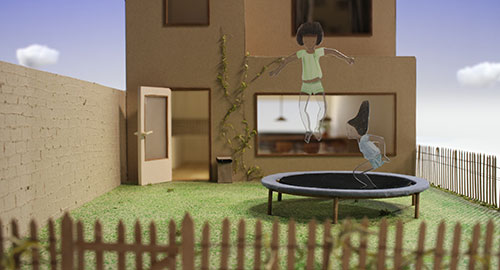 Bloeistraat 11
Nienke Deutz | 2018 | 9 min 41 sec | NL
RADAR International Competition
Inseparable best friends spend their last summer holiday of childhood amusing themselves around the house. As summer progresses their bodies start to morph and shift and an awkwardness descends on their friendship. Puberty seems determined to interrupt their bond.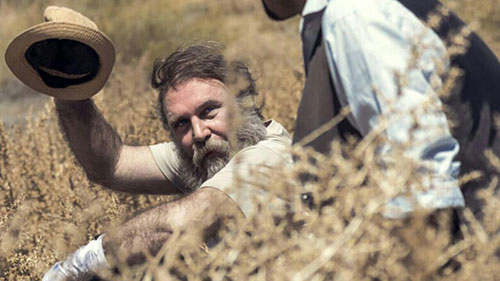 Counting
Rahil Bustani | 2018 | 11 min 8 sec | IR
RADAR International Competition
History of humanity is the tale of suffering masses in hands of a few.
War is one the most significant tragedies of human history. Many talented and brilliant individuals who never had the chance to escape this ill fate and faced unparalleled injustice. In "counting", the dessert illustrates the isolation, and the war, loneliness.
The two who reached an agreement on number are joyous. There is a battle in the dessert in front of them and it seems there is a pending doom.  There is suffering, and bewilderment in a dessert that all are dead.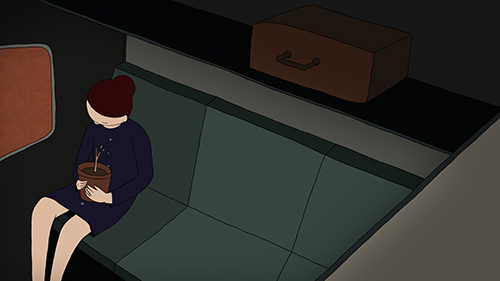 Grow up to be a Little Tree
Noemi Ribić | 2019 | 5 min 27 sec | HR
RADAR International Competition
A newcomer is beginning to settle in a little town with six other neighbours. Vegetation is scarce, but everyone is trying to grow their own tree. The new stranger is trying too hard, though, and she is met with the disapproval of her neighbours…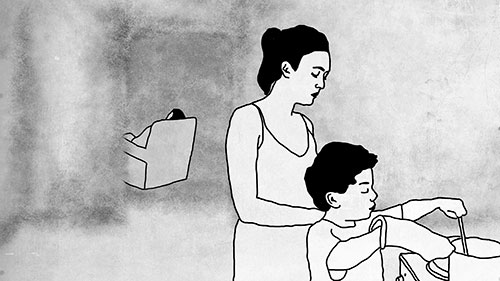 Hope for the Future
Aschurina Esho, Mona Heinrich, Stefanie Waldner | 2018 | 2 min 30 sec | AT
RADAR Student Competition
'Hope for the Future' is an aid organization based in Vienna which seeks to help victims of human trafficking and forced prostitution. The video is used to call for donations and to motivate volunteers for the organization. The content of the video deals with the experiences of a person affected by forced prostitution.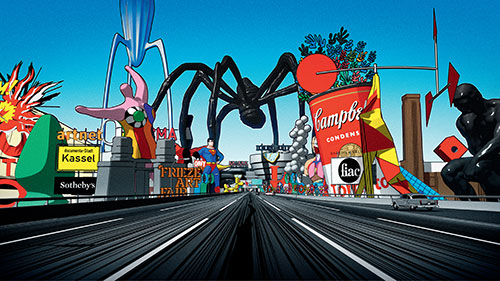 My Generation
Ludovic Houplain | 2018 | 8 min | FR
RADAR International Competition
What if we put down our smartphones and opened our eyes wide shut? This is what suggests the short film My Generation: An 8 minute travelling shot where we go through different worlds; contemporary art, GAFA, sports, religions, pornography, politics, finance, sacred cows, generalized surveillance, all opiums of the people. It's Jérôme Bosch teleported to the post Warhol era. If modern alienation is depicted, there is no moral judgement but a clinical detachment as with Stanley Kubrick: the facts, only the facts.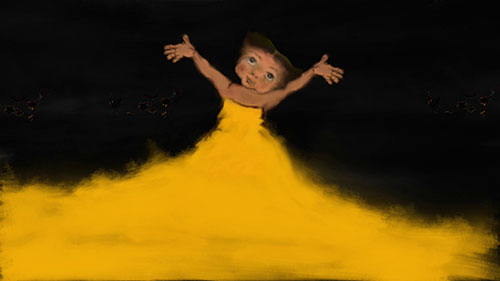 Red dress. No straps.
Maryam Mohajer | 2018 | 8 min 23 sec | UK
RADAR International Competition
1985. Tehran. Iran-Iraq war. For 'Marmar' it is another ordinary afternoon at the grandparents'. The echo of 'Death to America' chants from the morning school assembly mixes with 'The voice of America'; grandad's favourite radio program. Marmar is waiting for granny to make her a dress exactly the same as the glamorous American Popstar; Bright red. No straps.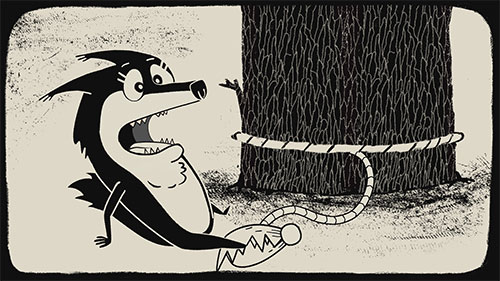 Starvation
Zahra Rostampour | 2018 | 7 min 12 sec | IR
RADAR International Competition
A hungry wolf gets stuck in stereotypes about being the big bad wolf of the story. She has to flee when everybody accuses her to violence and murder. She faces the danger of getting killed.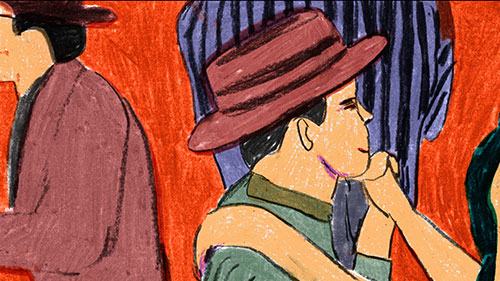 The Woman Who Turns Into A Castle
Kathrin Steinbacher | 2018 | 3 min 45 sec | AT/UK
RADAR Student Competition
An animated documentary about a woman who turns into a castle based on Oliver Sacks Case study.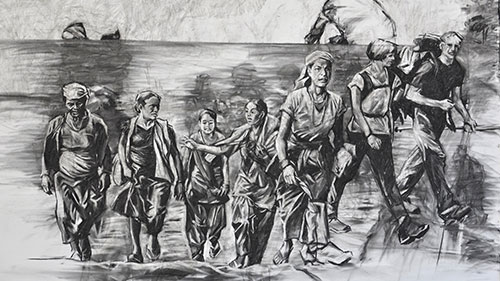 Wegstücke / routes
Evelyn Kreinecker | 2017 | 5 min | AT
RADAR Austrian Competition
People are walking along their ways – day by day, enforced, contented or uncertain. Drawn with charcoal on a piece of canvas, lanes are created. Those snapshots are changing and overlapping, telling stories, leaving traces and putting questions: Where should we go, may we go and must we go?