Animation Competition 1
RADAR EXPANSE
Wednesday, July 3. 2019 – 18:30 @ FILMHAUS KINO am Spittelberg, 75 min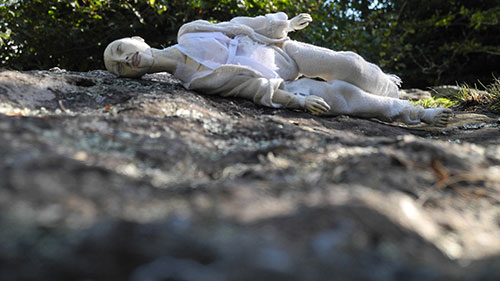 A Full 360° Rotation
Josie Keller | 2019 | 7 min 38 sec | AT/US
RADAR Austrian Competition
A highly experimental stop motion animation /contemporary dance video, inspired by the interviews with the butoh dancer Constance Humphries represented by a portrait puppet, site-specific set in natural and urban sites around Asheville, NC, and the Great Smoky Mountains, current home of both dancer and director.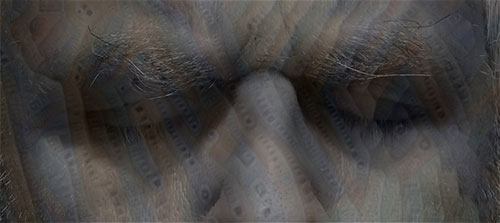 Dream
Dominik Downarowicz, Andreas Reisenbauer | 2019 | 1 min 40 sec | AT
RADAR Austrian Competition
Are our dreams or thoughts really free? The experimental short film Dream was done with the use of a self-programmed artificial intelligence.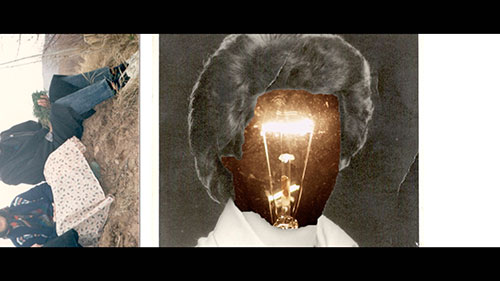 Faces without Visage
Hesam Rahmani | 2019 | 8 min 6 sec | IR
RADAR International Competition
How come a somber silence drowns me and my memory ?
How come the faces lose visage in this dark dungeon of memory ?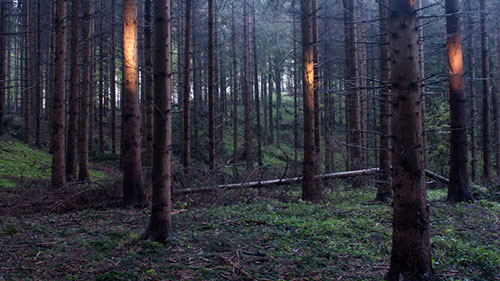 Horizon leap
Bea Pántya | 2019 | 2 min 40 sec | HU
RADAR International Competition
We attune to the Forest's organic rhythm as moving through her roots and branches. The trees come to subtle motion, their pulse paces and we become capable of leaping the horizon's frontier. A soul's journey through the Forest towards the stars.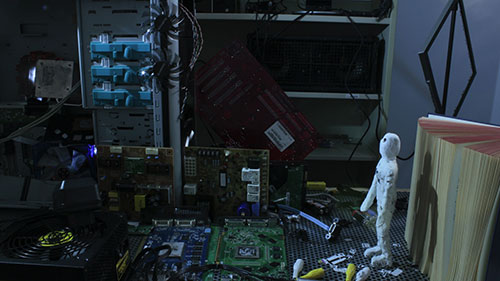 HUMALOG
Lukas Steinmaier, Marian Holzmüller | 2018 | 2 min 15 sec | AT
OUT OF COMPETITION
Thrown into a digital and dark world of computers and wires, the little figure "HUMALOG" wanders through the electric jungle to find a way out … if there even is one.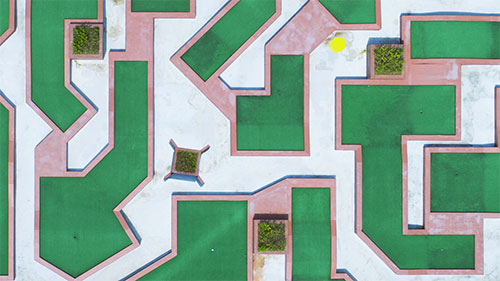 Iam Twisq
Red Wong & Ray Mok | 2018 | 2 min 45 sec | CN
RADAR International Competition
Hong Kong is known as a concrete jungle and we seek for different angle to review Hong Kong's city landscape from the sight of a bird. The music video of "Iam Twisq" is re-creating a urban playground by animating shapes, forms and colours extracted from the original buildings.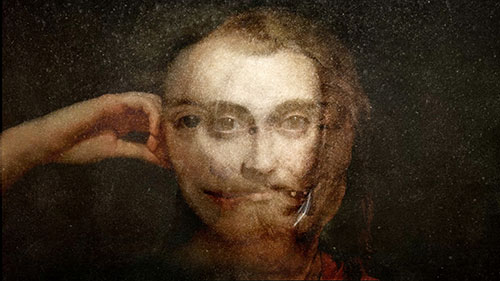 In Trance it
Reinhold Bidner | 2018 | 6 min 19 sec | AT
RADAR Austrian Competition
Inspired by and based on a spontaneous visit to Kunsthistorisches Museum Wien (Museum of Art History Vienna, Austria) in September 2018. Dusty paintings scream for attention and decide to become moving images in order to get recognized by an overstrained art audience.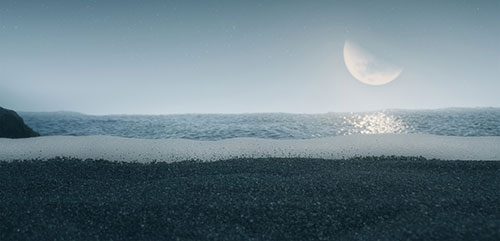 Mini Landscapes
Clemens Wirth | 2019 | 2 min 37 sec | AT
RADAR Austrian Competition
Mini landscapes strike a balance between the awe we feel before nature and the admiration we feel seeing delicately crafted miniatures. This short film tries to recreate some of the nature great events our beautiful planet has to offer, but in a much smaller scale. Every scene was carefully crafted by hand in miniature.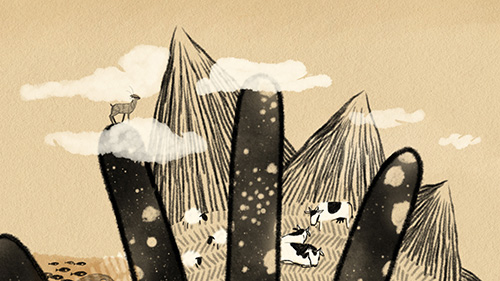 One of Many
Petra Zlonoga | 2018 | 5 min 32 sec | HR
RADAR International Competition
I am one. One of many. One of everyone yet the only one. What is it that I am looking for, that always seems out of reach?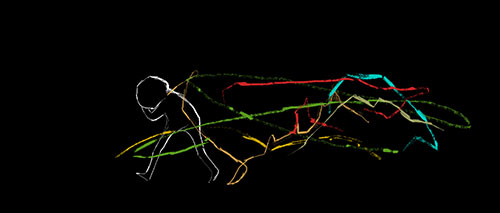 Roderick
Ania Leszczynska | 2019 | 6 min 4 sec | UK
RADAR International Competition
Roderick looks at the vastness of the universe but only sees the futility of his efforts.
A film about the void we inhabit and how to stay sane in the face of it.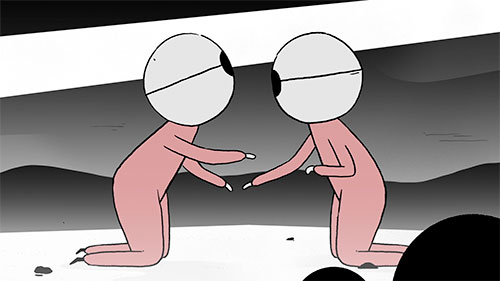 Rules Of Play
Merlin Flügel | 2018 | 7 min 34 sec | DE
RADAR International Competition
A group of tired playground visitors meet at night for a last contest.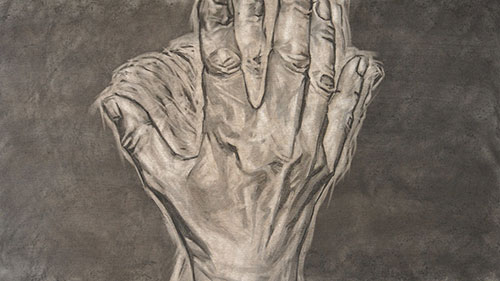 Sensus
Evelyn Kreinecker | 2019 | 3 min 33 sec | AT
RADAR International Competition
A classic study of a hand, drawn with charcoal on canvas, starts moving. It is a reflection and amazement about what we feel, sense, form, realize and effect and about who we are. A calm and touching film that leaves a lot of space to trace one's own thoughts, in a certain way archaic but also aesthetic and virtuoso.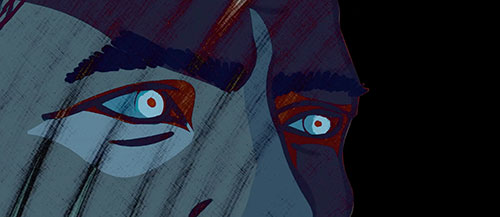 The Phantom 52
Geoff Marslett | 2019 | 7 min 30 sec | US
RADAR International Competition
Tom Skerritt stars in this animated short film about a lonely trucker waiting for a reply on the CB radio…a ghost that haunts the lonely highways…and a whale that sings in a voice no other whale can even hear.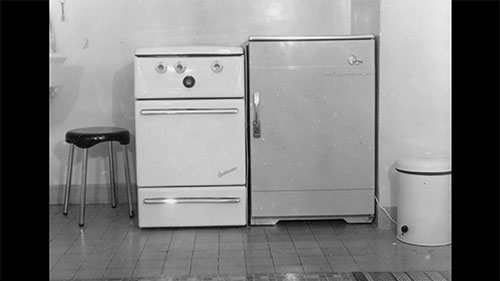 The Place From Where I Write You Letters
Nikolina Bogdanovic | 2018 | 9 min 25 sec | HR
RADAR International Competition
In the 1950s my grandmother's sister moved with her husband to Germany. The photographs she was sending home, document their new life in the West.