Under Control
Female Experiments in Animation
Thursday, July 4. 2019 – 16:30 @ FILMHAUS KINO am Spittelberg, 62 min
The "Under Control" film program showcase 9 films by independent female Canadian film animators.  The program takes us through scratch films, mental journeys, body choreography, abstractions, wonders and indigenous realities in Canada.
Curated by Madi Piller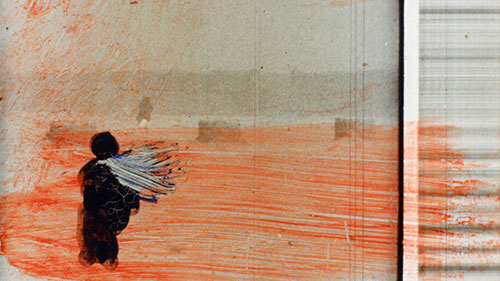 Jeux de Lumiere / Light Play
Anne Marie Bouchard | 2017 | 7 min 33 sec | CA
Old footage from 16mm film is scratched, drawn upon, and experimentally animated with a quantum dots solution. The film seems at first about sound, the moon, and exotic birds, but it is more about narration, experimentation, and playfulness.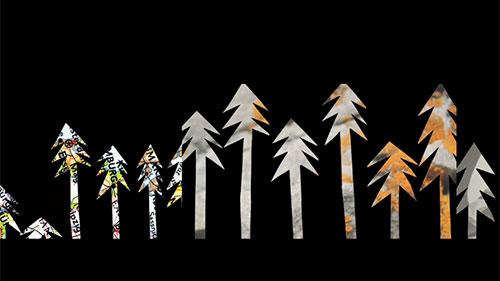 Round Trip
Caroline Blais | 2013 | 3 min 10 sec | CA
This film explores the mental journey that happens when one is traveling.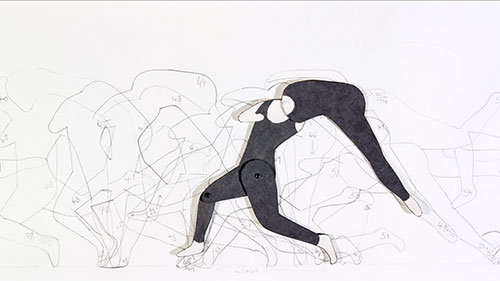 This Is The Way They Make Us Bend
Allison Hrabliuk | 2013 | 3 min 23 sec | CA
A three-legged figure with no head meticulously follows an absurd set of drawn instructions. Choreography by Claire French.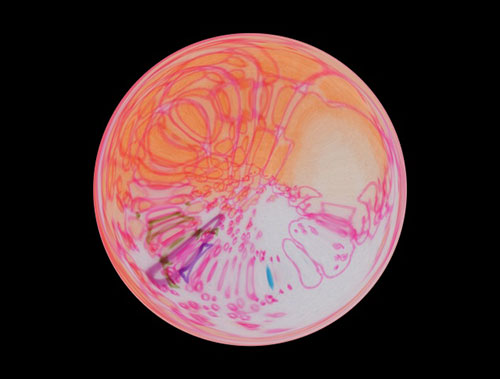 Painted Moon
Leslie Bell | 2009 | 6 min 40 sec | CA
Abstract – Stop motion and cel animation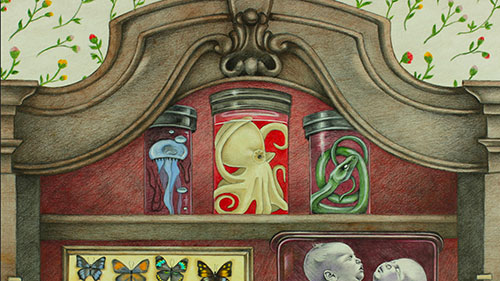 Wunderkammer
Jennifer Linton | 2018 | 5 min 24 sec | CA
Madelaine's cabinet of curiosities contained a collection of wonders to both delight and horrify. One day, a mysterious item in her cabinet captures her attention. A darkly-tinged fantasy that explores the erotic-grotesque.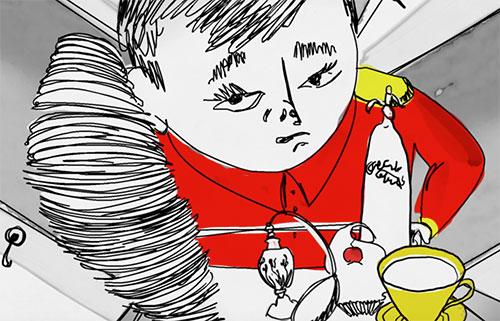 Infinity Hotel
Neely Goniodsky | 2017 | 3 min 41 sec | CA
The Infinity Hotel is a place with an infinite number of rooms. When guests arrive, all other guests shift one room over in perpetual limbo. Except there is this one room…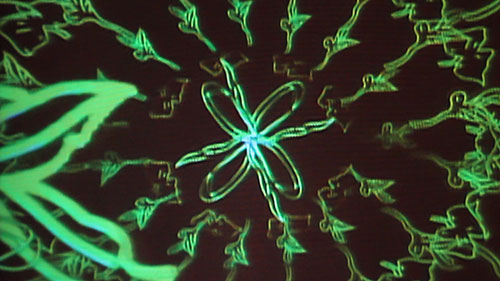 Oh No
Emily Pelstring | 2016 | 2 min 50 sec | CA
In this animated music video for Jack and Eliza's "Oh No", tiny wooden homes emerge from the ground amidst the grass. An empty speech bubble emerges from a human belly button. Detached, floating human arms reach out, hold hands, let go of each other, defy gravity, and float into space.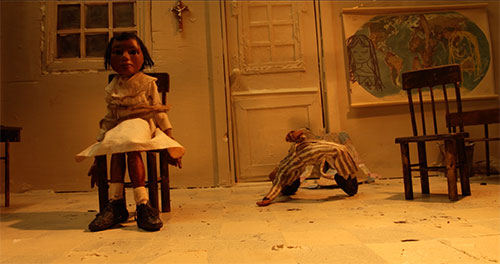 SNIP
Terril Calder | 2016 | 15 min| CA
SNIP examines the reclamation of history, literally 'snipping' it out of past colonial ideologies. Through the stories of Charlie and Niska, two children caught in the residential school system, and Gorden and Annie, two urban Aanishinaabe, the film's ever shifting gaze moves into an indigenous perspective. A reinterpretation of Joseph's debut ballet "Going Home Star – Truth and Reconciliation" SNIP was first mounted at ImagineNative.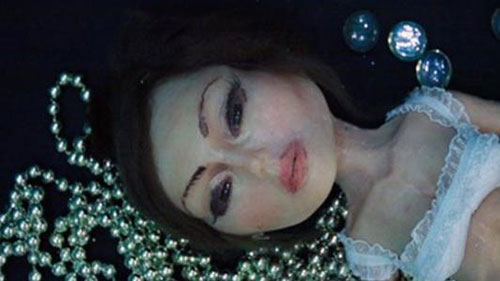 Canned meat
Terril Calder | 2009 | 28 min| CA
Terril's Calder film Canned Meat serves up an animated tale of rotting beauty queen who attempts to preserve her youthful image by sealing herself up in a silverline trailer.