All Films in Competition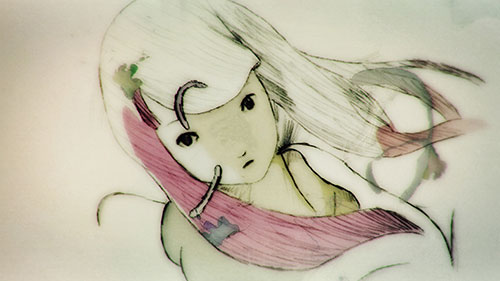 amiinA-sign
Taro Otani | 2019 | 4 min 53 sec | JP
RADAR International Competition
The girls meet a masked man in their dream. There are signs of the approach of a new spring.
Animation Music Video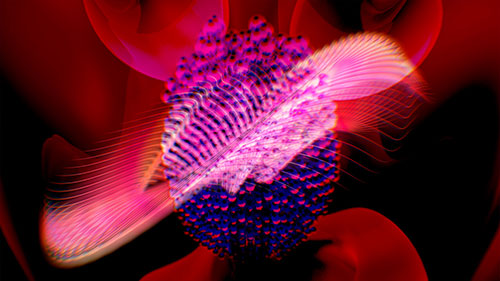 Amoricania
Faiyaz Jafri | 2017 | 5 min 16 sec | US
RADAR International Competition
A postmodern animated depiction of Americana, creating a narrative through a system of neo-archetypes that work together; hyperreality rendered in hyper-unrealism.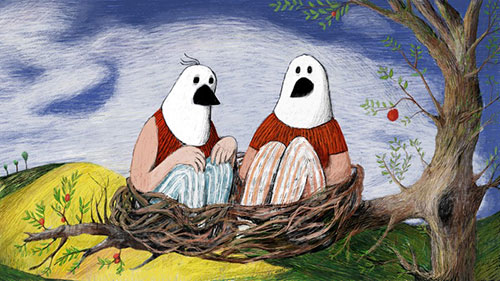 Applesauce
Alexander Gratzer | 2019 | 6 min 51 sec | AT
RADAR Austrian Competition
While two uniformed den guards divulge themselves as spineless beings, animals carry on philosophical dialogues about important existential issues. At the same time, the solution to one of the most essential problems is apparent: you just have to wash, peel, cut, and mash it. The apple.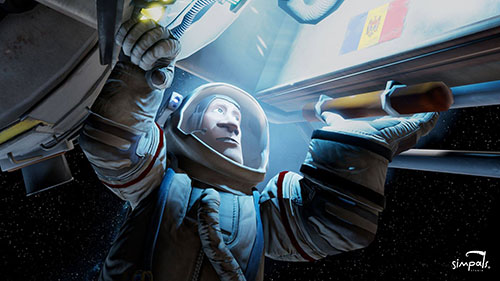 ARIPI
Dmitri Voloshin | 2019 | 8 min 11 sec | MD
RADAR International Competition
This story is about an astronaut who, as a child, dreamed of flying and being free. And now he seems to be flying in the sky, but he is actually locked in the capsule of a spacecraft. One day, minor problems lead to bigger problems, causing the spaceship to lose control and collapse on Earth. And now the astronaut will once again spread the wings of his dreams and return to childhood.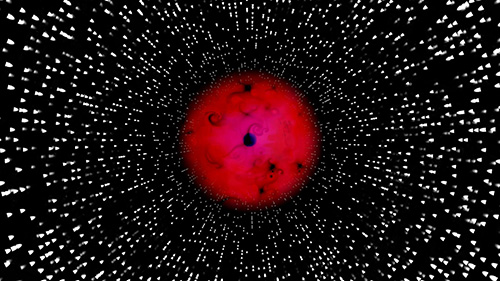 Blackhole Mandala
Paul Fletcher | 2019 | 3 min 55 sec | AU
RADAR International Competition
Recursive patterns within and around us. Everyday, dreams, trance and imagination of; ocular, technological, philosophical and ethical visions.
Infinitely recursive patterns of which we form and are a tropes of motion graphics and vital element in ancient.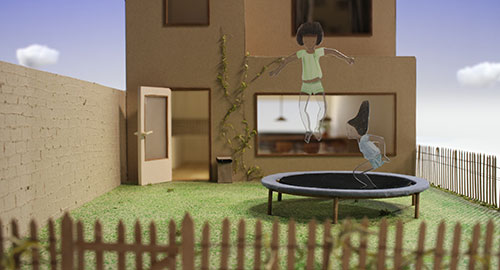 Bloeistraat 11
Nienke Deutz | 2018 | 9 min 41 sec | NL
RADAR International Competition
Inseparable best friends spend their last summer holiday of childhood amusing themselves around the house. As summer progresses their bodies start to morph and shift and an awkwardness descends on their friendship. Puberty seems determined to interrupt their bond.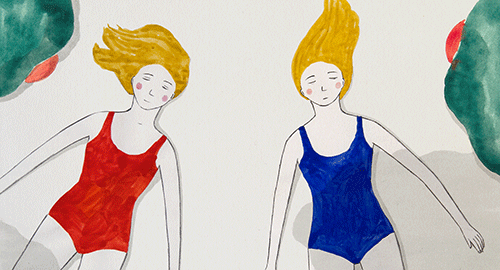 Circuit
Delia Hess | 2018 | 8 min 40 sec | CH
RADAR International Competition
On a small planet, caught up in their own little private universe, the inhabitants perform their poetically sur- real actions, which repeat themselves in an endless loop. That they are all part of a complex little ecosystem which can only function if each of them plays his or her role, is something they are unaware of.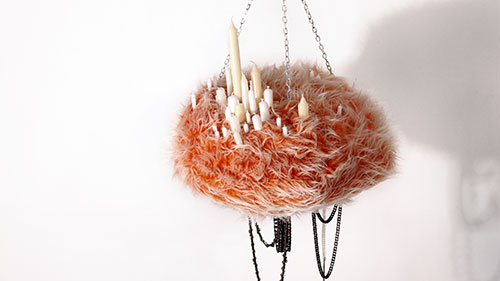 clubs, hearts, spades & diamonds
Gerald Zahn | 2018 | 1 min 39 sec | AT
RADAR Austrian Competition
In this film, assembled from individual photographs, Gerald Zahn undertakes an animated journey in and through the sculptures of Nika Kupyrova. In her objects, the artist works with the artifacts of contemporary life and gives broken and discarded objects an alternative identity. A brightly colored gothic trip.