Kathrin Steinbacher
Austria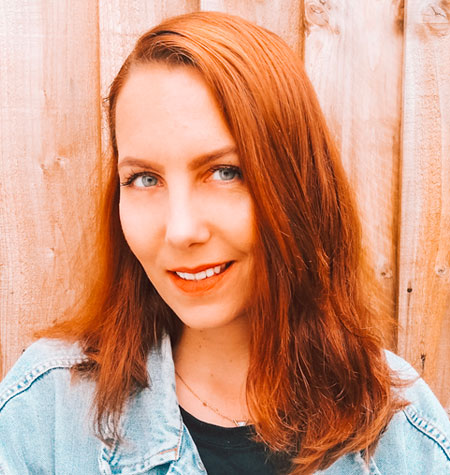 Below the surface. Abstraction in Animation:
An exploration of animations unique ability to visualise the experiential.
PRESENTATION: 
Tuesday, July 2. 10:30 @ Q21 – MuseumsQuartier / Raum D
Animation offers a unique contribution to the exploration and expression of rare human states, subjective experiences and the experiential. Possessing an inherent lack of restrictions, the medium is capable of capturing that which a camera may not. This virtually limitless capacity for originality and novelty grants the ability to portray things that do not yet exist or are difficult to imagine, such as emotions or feelings. Unrestricted by the dictates of photographic realism, animation can, through its unique vocabulary, render such experiences palpable.
In the first chapter, I will discuss why the animation industry pursues an abstract approach to representing subjective and psychological aspects of lived experiences, such as mental health and rare human conditions. I will accomplish this by tracing the history of realism and analysing modernist artist's deliberate rejection of previous styles. Furthermore, I will investigate how cultural changes in the twentieth century ultimately challenged the dominance of realism in animation.
My second chapter explores how animation, through its lack of indexicality, is used to evoke subjective experiences and abstract states as well as the audience's imagination. Therefore, I will examine the psychological aspects of art and the viewer's perceptual and emotional involvement, analysing the interface between non-mimetic animation and the audience. With a focus on the genre of short auteur animation, I will explore how animation lends itself to conveying experiential content to the viewer. Films outside mainstream production are often more adventurous, provocative and unbound from any particular rules. Thus, short form films are often useful for discussion in the classroom and are often surprising in the extent to which they convey the complexities of human experience in the space of mere minutes.
Therefore, it seems legitimate and, I hope, useful to apply theories in two different case studies, exploring in detail a selection of techniques the medium employs to visualise the experiential. In Listen, Marisabel Fernandez and Alex Bernard visualise life through the eyes of a non-verbal autistic child, illustrating how it feels to have extreme sensitivity to sound. The directors use abstract shapes as a means to represent the level of alienation from the rest of the world that those diagnosed with autism encounter, allowing an understanding of someone else's state of mind.
Michèle Cournoyer's short film, The Hat, produced with the National Film Board of Canada, shows an exotic dancer recalling the sexual abuse she suffered during childhood.
A diversity of methods including minimalist black and white rendering, intensive brush strokes, and, most importantly, metamorphosis evoke the audience's imagination, revealing aspects of a difficult experience that few can understand.
Through discussion of the evocative in abstract animation, I will demonstrate the format's unique ability to evoke the internal and grant the audience access to and understanding of rare conditions and subjective experiences that were previously unimaginable.
Biography
Kathrin Steinbacher (born in Schwarzach i. P.) is an Austrian animation director and Illustrator who finds depth in the vast variety of people, opinions and cultures by using narrative and documentary aspects as an essential component throughout her work, exploring it through different forms and mediums. During her years of experimentation her preferred way of telling stories has fallen on animation and narrative illustration. Motivated by discussing difficult topics and raising awareness, she often uses observation to draw, and later bring it to life, by having a strong focus on design and characters. Her narratives are often inspired by personal experiences. Kathrin graduated with first class honours in Illustration Animation (BA) at Kingston University in London in 2017 and in Animation (MA) at the Royal College of Art in 2019. Her films "The Woman Who Turns Into A Castle "Freedom" have been screened at International Festival around the world.