Birgitta Hosea
United Kingdom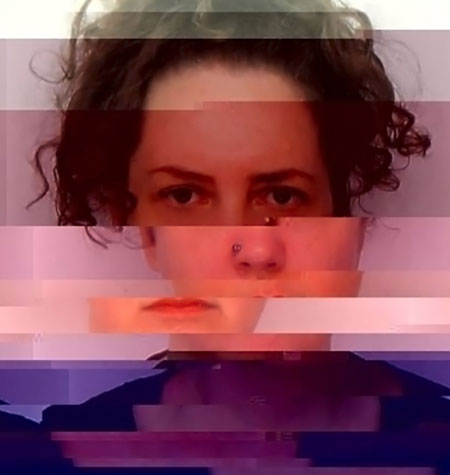 Live Animation: From Lightning Sketch to Lasers
PRESENTATION: 
Tuesday, July 2. 11:30 @ Q21 – MuseumsQuartier / Raum D
When can a drawing be considered a performance? When can a performance create an animation? This presentation will compare historic and contemporary examples of practices in which moving images are created in a live context in front of an audience.
'Lightning sketch' drawing performances were a popular act in Victorian music hall theatre in which the performer made drawings, often caricatures or visual illusions, in front of an audience. More recently, developments in video have made projection technology more portable and affordable. This has enabled contemporary artists and performers from different fields more freedom to experiment with illumination. A selection of practitioners will be presented who continue the traditions of the 'lightning sketch' as they make still drawings live in front of an audience through the mediation of a live video feed and projector.
However, do projected drawings that are produced live need to be static? Can spontaneous and improvisational drawings that move be created and projected in real time? Digital technology has brought new techniques for drawing with light. The presentation concludes with examples of contemporary artists. who create live animation and digital performance drawings through the use of technologies such as the Tagtool, SKYPE and lasers. The mark making techniques range from the projection of live video feeds through to spontaneous digital drawing and computer generated mark making.
Animation is conventionally thought of as an art of the past: images are laboriously created in a time-consuming process, recorded and then played back in front of an audience. The time of creation is different to the time of viewing. However, these examples show that, on the contrary, animation can happen 'now', in the present time, through various processes. Moving images can be conjured up from scratch in front of our eyes. Animation can be live and happen in real-time.
Biography
Dr Birgitta Hosea creates expanded animation through site-specific installation, animated performance art and experimental drawing. Recent exhibitions include Venice and Karachi Biennales; InspiralLondon: Hanmi Gallery, Seoul; Oaxaca and Chengdu Museums of Contemporary Art. Her work is included in the Tate Britain and Centre d'Arte Contemporain archives.
Currently Reader in Moving Image at University for the Creative Arts and Visiting Professor at Chengdu University, she was previously Head of Animation at Royal College of Art and prior to that at Central Saint Martins, where she got her PhD. She has written publications on experimental approaches to animation and is co-writing Performance Drawing: New Practices Since 1945 for Bloomsbury Press.