Robert Dassanowsky
United States of America / Austria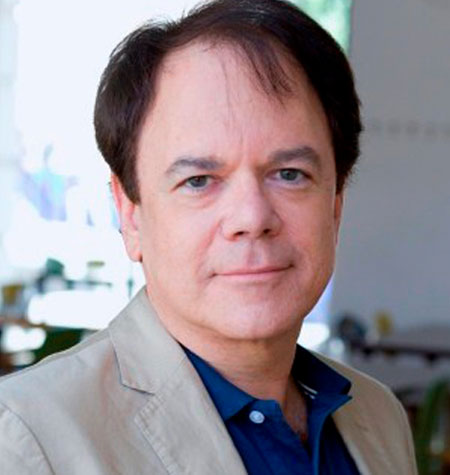 Real / Time / Identity / Discourse
PANEL DISCUSSION: 
Friday, July 5. 13:30 @ Filmhaus Kino
Should you prepare for the long haul to reach progressive growth in life/work/art?
A discussion about personal goals and setting directions in life that allow you to advance and prosper.
Well – of course with a special interconnection of animated moving images.
Biography
Robert Dassanowsky is Professor of German/Austrian Studies and Visual and Performing Arts, and Director of Film Studies at the University of Colorado, Colorado Springs, and works as an independent film producer in the US and Austria with over 25 short, documentary and feature films to his credit.
He received his Ph.D. from UCLA, where he has also taught as Visiting Professor. He is a delegate of the European Academy of Sciences and Arts, a Fellow of the UK Royal Historical Society, a member of the Austrian Academy of Film, and voting member of the European Film Academy (EFA). A former president of the Austrian Studies Association, he is currently a member of the Salzburg Institute's Board of Advisors, and presented the Seventh Annual Botstiber Institute for Austrian-American Studies Lecture at the Austrian Embassy Washington DC in 2015. Additionally, Dassanowsky participated in the European Commission's Directorate General for Education and Culture Atlantis Project for transnational Master's degree programing. His articles and chapters on film and culture have been widely published, and his books include Austrian Cinema: A History (2005); New Austrian Film, ed. (2011); Quentin Tarantino's Inglourious Basterds: A Manipulation of Metafilm, ed. (2012); World Film Locations: Vienna, ed. (2012); Screening Transcendence: Film under Austrofascism and the Hollywood Hope 1933–1938 (2018); Trip to the Movies: Psychedelic Cinema – Aesthetics and Politics (in progress).
Dassanowsky serves on the editorial boards of several international literary publications, and is a board member of the Indie Spirit Film Festival/Independent Film Society of Colorado and a sponsor of the Elfi Dassanowsky Prize for Female Filmmaker at the annual VIS: Vienna Shorts Film Festival.