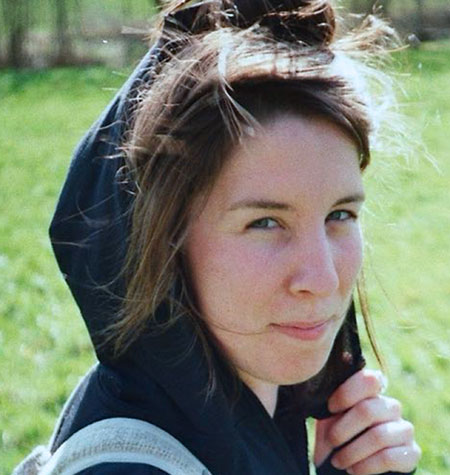 Success – and then what?
PRESENTATION: 
Friday, July 5. 13:00 @ Filmhaus Kino
A short talk about handling no-budget productions and how to use your first film as a jump start for your second one.
Biography
Rachel Gutgarts, Born and raised in Jerusalem. Graduated from the animation department at Bezalel Academy of Art and Design in Jerusalem, with focus on experimental techniques, mainly animated silkscreen prints.  "A Love Letter to the One I Made Up" (graduation film, 2017) was screened at many significant film and animation festivals around the world, including Annecy, Ottawa International Animation Festival, Leeds International Film Festival and more. The film was awarded, among others, the Special Golden Jabberwocky, at Etiuda & Anima Festival 2017; the Vimeo staff pick award at the Animafest Zagreb 2018; the Q-21 residency program at the Tricky Women Festival 2018. She has been collaborating in different projects with several independent artist-run studios in Israel and Europe. Currently working as a freelance animator, editor, and designer alongside experimental documentary filmmaking.